Opportunities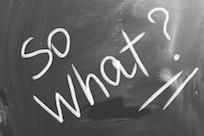 By adding to knowledge gathered from history about practices relating to culture and knowledge and the ability to analyse and understand scientifically-documented techniques connecting with society and the transfer of information, this Master Degree is able to deliver to students what they need in order to succeed from three main perspectives:
Research professionals

in the history of technology, heritage and industrial archeology;

Specialists who focus on the value of techniques

in the framework of, for example, technical or scientific museums, centers of scientific, technical and industrial culture, associations, institutions for the dissemination of scientific and technical culture, or scientific or technical journals;

Experts able to understand and manage technical environments

. This expertise concerns as much of a diagnosis of ancient environments (hydraulic, energy networks, intangible and material industrial heritage), as that of technical ecosystems (low consumption houses, establishment of wind farms, treatment of industrial waste, telemedicine) basing the work on field analysis and comparative studies.
The aim is to train experts to be capable of integrating technical innovations into technical and cultural legacies as well as to support the development of new technologies while at the same time respecting environmental and cultural sustainability, thus responding to the growing demand for the organization of communication, mediation, enhancement or facilitation of debates around the production of science, technology and innovation.