Associazione Italiana per il Patrimonio Archeologico Industriale

The AIPAI Association (Italia), founded in 1997, aims at promoting and carrying out the following activities: raising awareness of the historical and cultural value of industrial archaeological heritage including architectural objects, environment, landscape and infrastructure, documentary and archival sources, machinery and tools, production know-how and all aspects of social, economic and related technological history. This takes the form of research around the preservation and enhancement of heritage, including the environment and the culture; evaluation and certification of institutions and projects relating to the knowledge, protection and enhancement of industrial heritage; training and scientific and professional development for the purposes mentioned; operational and scientific collaboration between public institutions and private subjects, especially for cataloging. This includes the preservation of archives, machinery and other evidence of industrial civilization and work, for the training of operators and the promotion of industrial tourism. AIPAI supports research using different disciplinary skills to analyze industrial heritage in its many connections with the cultural heritage system, the environment and work cultures. AIPAI has signed agreements with several municipalities, provinces and regions. In addition, they have participated in several European Union projects connected with studies, research, surveys and development projects relating to architecture, the environment, landscapes and infrastructure, documentary resources and archives, machines and tools as well as a gereral knowledge of production.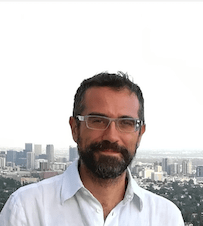 Contact Person
Eduardo Currà
Grade: Associate Professor

Institution: Department of Civil, Real Estate and Environmental Engineering - Sapienza Università di Roma

Expertise: Architectural engineering; restoration and valorization of industrial heritage; history of construction
Latest publications:
- CURRÀ Eduardo, « HBIM between Antiquity and Industrial Archaeology, Former Segrè Papermill and Sanctuary of Hercules in Tivoli », Journal of Sustainability, MDPI, 2022.
- CURRÀ Eduardo, « Memorie dell'industria », Patrimonio industriale nella provincia di Rieti, Milano, Rizzoli Electa Mondadori, 2021
- CURRÀ Eduardo, « Industrial Heritage in Shanghai », Reuse and context, Rome, Gangemi Editore Covino Renato, 2019.