Universidad Autónoma de Puebla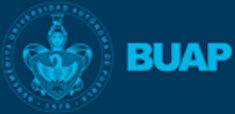 The Autonomous University of Puebla, (known as Benemérita), whose roots go back to the 16th century, is a major pillar of higher education and scientific research in Mexico, especially in the central-southern region (central plateau of Mexico). The trajectory of the Autonomous University of Puebla and its presence in the development of science and culture in the state of Puebla is based on the historical Mexican model dating back to October 1968, namely that of a critical, democratic and popular university, focused on the internationalisation of knowledge.
It is among the ten most important universities in Latin America. Its objective is to offer the capacity to generate, adapt, recreate, innovate and apply knowledge with quality and social relevance. It promotes research, creation and dissemination of knowledge, social inclusion, equal opportunities and social outreach. It is a community of knowledge and as such is an essential element in the development of art, culture and the proposal of solutions to economic, environmental, social and political problems in the region and the country. BUAP has been part of the TPTI Master's partnership since the year 2017. As a partner, the current management is done by the Institute of Government Sciences and Strategic Development (ICGDE), active in the field of industrial heritage.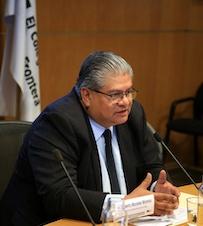 Contact Person
Humberto Morales Moreno
Grade: Researcher
Institution: Universidad Autònoma de Puebla
Expertise: history of industrial heritage; economic history of industrialisation in the Americas
Latest publications:
- MORALES MORENO Humberto, "Les Écomusées du patrimoine industriel au Mexique: des institutions encore actuelles?", e-Phaïstos. Revue d'histoire des techniques / Journal of the history of technology. VIII-1, 2020.
- ALEJO GARCIA Oscar, MORALES MORENO Humberto, "Rescate y reutilización de la antigua fábrica textil La Constancia Mexicana: Museos, escuelas y centro de documentación", Miguel ALVAREZ ARECES (Editor), El legado de la Industria,(fábricas y memoria), Asturias, INCUNA, (Colección los ojos de la memoria No.18) 2016, p. 377-382.
- MORALES MORENO Humberto, ALEJO GARCIA Oscar, "La experiencia de gestión del patrimonio industrial textil mexicano. El proyecto de museo de La Constancia", Camilo CONTRERAS, Ladrillos, fierros y memoria, (teoría y gestión del patrimonio industrial), México, COLEF, 2015, p. 155-174.
- MORALES MORENO Humberto, NICCOLAI Sergio (editores), La Cultura Industrial de México. Memoria del 1° Encuentro Nacional de Conservación del Patrimonio Industrial, CMCPI. A.C.-FFYL-BUAP, Puebla, 2003.